Photo and video recording of traffic violations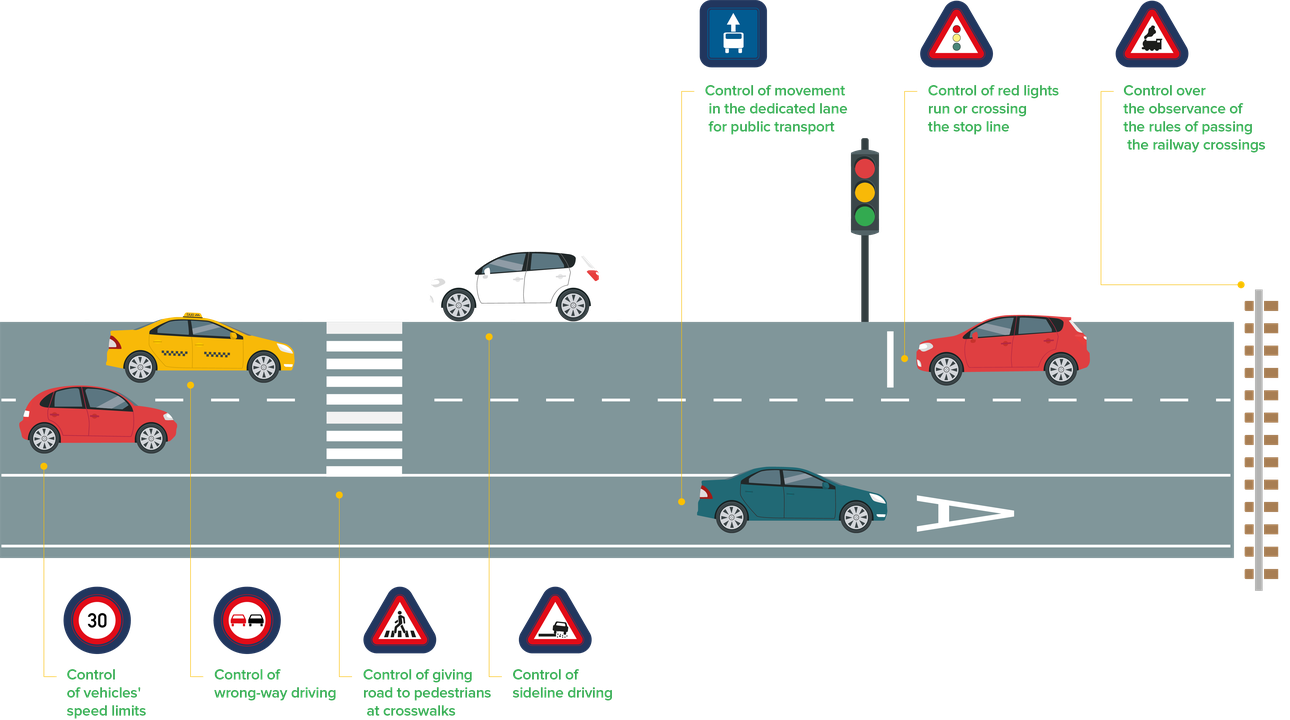 Tasks solved:
Control of traffic violations (Chapter 12 of the Code of Administrative Offences)
Detection of traffic violations with simultaneous recognition of the offender's license plate number.
Recognition of the license plates of vehicles moving or stopped in the control zone.
Transmission of information that proves traffic violations and other technical or service data.
Video surveillance of the traffic situation.
Control of payment for paid parking services.
Providing statistics on vehicle movements for third-party systems (e.g., ATCS).
Identification of wanted vehicles (requires access to the appropriate database).
Functionality expansion with situational video analytics detectors to perform the tasks of the Safe City system.
Integration with the ATCS.