Automated traffic control systems
TRAFFIC-SL is a smart road control system developed by Softline. It is one of the top three ATCS solutions in the Russian Federation.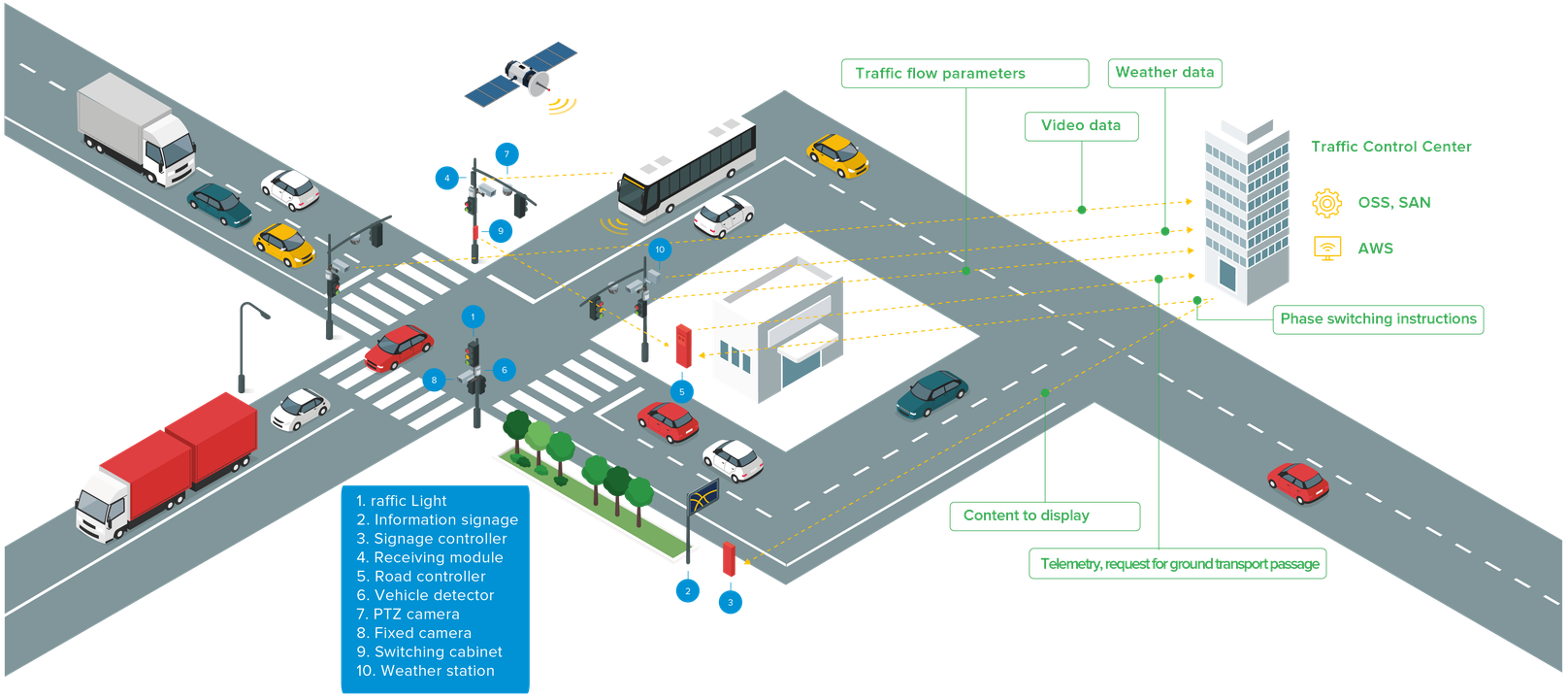 Problems solved:
Increasing the speed of vehicles on the street and road network equipped with traffic lights.
Reducing the time required for Traffic Control Center employees to respond to traffic changes.
Benefits of TRAFFIC-SL by Softline:
A modern Russian-made open-source product with a unified web-based user interface.
Advantageous pricing policy for turnkey projects and low cost of system ownership.
Integration with the customer's IT solutions (ground transport navigation systems, traffic camera systems, road weather monitoring systems, parking lot management systems, etc.) and peripheral equipment from most vendors.
Scalability—expanding the range of tasks solved without a significant increase in computing capacity.
Modularity—optimal configuration for the customer's needs.
Available as a service from the MS Azure cloud.